HOW will WE MEASURE THE RESULTS?
What are the grounds for further steps?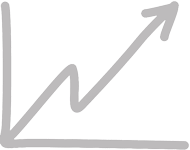 What comparison of situation "before" and "after" will we apply?
Results of the preliminary and closing development centres
On-line tests; Certifications
Mystery shopping / calling results, clients surveys
360° feedback results
Shifts towards fulfiling KPI´s, growth in turnover, profit, market share etc.
Reports from initial and final audit
"Social climate" and "team map" surveys
Psychodiagnostics reports
Are you interested?